BPS Entitlements for Sale 2019
Basic Payment Scheme Year
A selection of BPS entitlements (Subject to Contract & Vendor's approval)
TELEPHONE: 01392 833828
Non SDA Entitlements wanted
| TYPE | QTY | PRICE �/Ha |
| --- | --- | --- |
| Non SDA | 7.88 | Offers |
| Non SDA | 3.17 | Offers |
| Non SDA | 4.64 | Offers |
| Non SDA | 3.86 | Offers |
| Non SDA | 27.3 | Offers |
| SDA | 5 | Offers |
| SDA | 4.57 | Offers |
| SDA | 2 | Offers |
| SDA | 1.36 | Offers |
| SDA | 1.42 | Offers |
| SDA Moorland | 150 | Offers |
| SDA Moorland | 50 | Offers |
| SDA Moorland | 27 | Offers |
| SDA Moorland | 19 | Offers |
| SDA Moorland | 30 | Offers |
| SDA Moorland | 8 | Offers |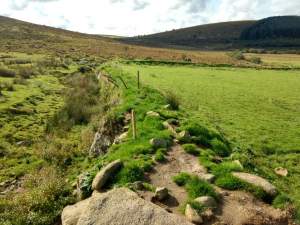 BPS Entitlements Diary 2019
MARKET UPDATE
April 2019
Non SDA large lots £110/ha + VAT
Non SDA small lots £125/ha + VAT
Non SDA without VAT £135/ha
SDA large lots £175/ha + VAT
SDA small lots £180/ha + VAT
Moorland - £40/ha + VAT
March 2019
On-line Basic Payment Entitlement (BPS) trading is now in full swing, coupled with the fact that the Rural Payment Agency has how "opened" the claim window for 2019 Basic Payment Claims (BPS).
Current Prices for English BPS Entitlements are quoted at:
Non SDA large lots £130/ha + VAT
Non SDA small lots £140/ha + VAT
Non SDA without VAT £145/ha
SDA large lots £180/ha + VAT
SDA small lots £200/ha + VAT
Moorland - £40/ha + VAT
January 2019
Advance trading of entitlements has now started ahead of the RPA on-line trading window which is expected to open in February. Prices for English BPS Entitlements are quoted at:
£150+VAT for Non SDA,
£175+VAT for SDA
£55+VAT for Moorland.
Prices for entitlements without VAT are currently £10-£15/ha higher.
-
MAY 2018
Active trading in the first week of May allowed prices to be maintained at around £125/ha +VAT for Non SDA Entitlements. The final week of trading running up to the deadline of 15th May saw some bargains at less than £100/ha, however late sales of Moorland and SDA achieved £65/ha and £175/ha respectively which were the top prices for those.
24th April 2018
As predicted entitlements are now in demand as Claim forms are filled - prices stabilised and potentially increasing again. Prices for smaller lots of Non SDA range from £125-£140/ha. SDA and Moorland remain at around £190/ha and £65/ha respectively.
Market Update - 26 March 2018
Prices for larger lots of Non SDA have dropped slightly to £140/ha, although small lots have been trading at £150/ha (or more if without VAT). SDA and moorland entitlements are scarce and so asking prices have increased to £200/ha and £65/ha respectively.