BPS ENTITLEMENTS FOR SALE 2018
BPS Entitlements for Sale 2018 Basic Payment Scheme Year
A selection of BPS entitlements (Subject to Contract & Vendor's approval)
TELEPHONE: 01392 833828
| TYPE | QTY | PRICE £/Ha | REF |
| --- | --- | --- | --- |
| Non SDA | 55.00 | Offers | 19.43 |
| Non SDA | 38.00 | Offers | 19.37 |
| Non SDA | 5.66 | Offers | 19.41 |
| Non SDA | 5.00 | Offers | 19.42 |
| Non SDA | 2.24 | Offers | 19.28 |
| Non SDA | 3.26 | Offers | 19.41 |
| Non SDA | 1.74 | offers | 19.40 |
| Non SDA | 1.33 | Offers | 19.27 |
| | | | |
| SDA | 1.22 | offers | 19.51 |
| SDA | 9.51 | offers | 19.31 |
| SDA | 31.66 | Offers | 18.77 |
| SDA | 12.73 | Offers | 19.31 |
| SDA | 12.29 | 150+VAT | 19.32 |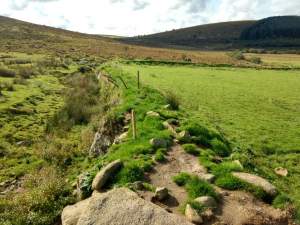 BPS Entitlements Diary 2018
Market update - 24th April 2018
As predicted entitlements are now in demand as Claim forms are filled - prices stabilised and potentially increasing again. Prices for smaller lots of Non SDA range from £125-£140/ha. SDA and Moorland remain at around £190/ha and £65/ha respectively.
Market update - 11th April 2018
Demand for large lots of Non SDA has increased following a reduction in price to £125/ha, however supplies now running short therefore prices unlikely to fall further. Prices for smaller lots of Non SDA range from £135-£140/ha. SDA and Moorland remain stable at £200/ha and £65/ha respectively.
Market Update - 26 March 2018
Prices for larger lots of Non SDA have dropped slightly to £140/ha, although small lots have been trading at £150/ha (or more if without VAT). SDA and moorland entitlements are scarce and so asking prices have increased to £200/ha and £65/ha respectively.
9 March 2018
RPA on-line transfers are now up and running and the volume of trade has in turn increased. supply has matched demand and therefore prices for Non SDA entitlements have remained at around £150/ha (£160 for smaller lots without VAT). The RPA has announced that there is no longer a requirement for Basic Payment Scheme (BPS) claimants to be active farmers.* and therefore, in theory, land owners who were previously excluded will now be in the market to purchase entitlements. We do not anticipate that this will cause a rise in the market however since this would only have affected land owners with less than 36 ha of eligible land.
*Active farmer - you no longer need to meet the 'active farmer' requirement under BPS for 2018 onwards. However, this change to the EU regulation was confirmed too late for RPA to make changes to the Rural Payments service or the BP5 application form for 2018. Therefore, for BPS 2018 you must fill in the first box of the 'Active farmer declaration' in the Rural Payments service, or on your BP5 application form stating 'No - I qualify as an active farmer'. You must do this before you submit your BPS application'.
SDA Moorland and SDA (Other) entitlements are scarce and therefore prices have held firm at around £65/ha and £200/ha respectively.
January 2018
The BPS payments to half of farmers in England in December triggered some interest, however prices for English Non SDA entitlements remained unmoved at £150/ha. SDA entitlements remain scarce and are priced at £200/ha. At the time of writing the new year has temporarily brought in more supply than demand, however we do not expect trading to start in earnest until the RPA on-line transfers for 2018 commence in February/March.
November 2017
Market trading for the 2018 BPS Scheme year has started at £150/ha for Non SDA BPS Entitlements, and £200/ha+ for SDA BPS Entitlements - and with good demand now that payments are likely to continue into 2020 (possibly 2022).
May 2017
The first week of May signalled a headlong rush to sell before the 15th May deadline and prices reduced overnight from £150 to £100/ha for Non SDA BPS Entitlements. Since then a large amount of the supply has been sold and the market has recovered slightly to £120/ha. Sellers who have not been willing to accept this price have kept their entitlements and will have to sell in 2018 or risk confiscation and should consult these pages for further updates on the market next year (2018). SDA BPS entitlements have held up well at £175-£200 and SDA Moorland Entitlements at between £55 and £65/ha.**
Into Bank Holiday weekend the market is starting the usual heightening of activity with plenty of interest in last minute sales and purchases of entitlements. There is more interest regarding Non SDA Entitlements, although stocks of SDA are relatively limited. Basic Payment Claim deadline - 15th May.
April 2017 - The first part of April has shown increased supplies of Non SDA BPS Entitlements which has caused a temporary over supply and reduction in price towards £150/ha plus VAT. Buyers are monitoring the situation and willstart buying again when they perceive the market to have "bottomed out". The danger of buyers leaving it too late in the trading window will be that they will not finally get the quantities required and it is possible that prices will rise again. After all at current exchange rates the purchase price is only 70% of annual (one year's) face value for Non SDA BPS entitlements which are likely to generate payments for the next three or four years. SDA and Moorland BPS entitlements are in shorter supply and are holding their values.
March 2017
The RPA's 2017 BPS "On Line" went live at the beginning of the month, allowing BPS claims to be made and entitlements to be transferred, and this triggered more activity from buyers and sellers. In particular, SDA and Moorland BPS entitlements has been trading at £210/ha and £70/ha respectively and Non SDA BPS Entitlements at £180/ha.
February 2017
Prices rose slightly to £185/ha for Non SDA BPS entitlements, £200/ha for SDA BPS entitlements and £65/ha for Moorland. Plentiful supplies of Non SDA BPS Entitlements but shortages of Moorland.
January 2017
Offers for Non SDA BPS Entitlements came in at £175/ha and some were tied up but Vendors reluctant to trade at this level.
November 2016
Offers for Non SDA BPS Entitlements are being received at £200 + VAT/Ha
October 2016
Early trading has limited the price to £185/ha for Non SDA BPS Entitlements. However one the RPA makes electronic transfers available (supposedly in the New year) we anticipate offering Non SDA BPS Entitlements at £200/ha
May 2016
One BPS Entitlement trading window closes as another opens and some vendors are swift off the mark for 2017. Non SDA BPS entitlements are being offered at around £175/ha plus VAT.
April 2016
Supplies of Non SDA BPS Entitlements increased considerably and prices consequently fell due to thin demand to £170/ha plus VAT (£185/ha for lots without VAT). The market for SDA has been better at around £200/ha with Moorland at £60/ha.
March 2016
Prices for Non SDA BPS Entitlements have recently fallen to £190/ha and for larger lots £180/ha due to temporary good supplies. SDA BPS Entitlements are trading at £220/ha and Moorland remain at £75/ha